Cloud Communications System
There are many different aspects to consider and control when running a business and your communications systems may seem a minor component at times. However, quality communications make a big difference in managing your business, and if you are looking for efficiency and low cost, your best option may be a Cloud based communications system. Totalconnect offers businesses the technology, cost efficiency and mobility they need for seamless business communications. Companies of all sizes are switching their business phone systems to the Cloud utilizing PBX hosted VoIP service. Cloud PBX options are numerous; but Totalconnect leads the pack by offering innovative and cost-effective phone solutions for any size and type of business.
What is Cloud PBX?
It sounds confusing, but the answer is quite simple. Cloud PBX is a business phone system which provides the same options and services as a standard PBX except it is through the internet and provides more options than a standard PBX. When you utilize a Cloud PBX, you no longer need to worry about whether or not you have a reliable, flexible and scalable business phone system. Further the initial investments into your communications system is much lower with Cloud based system than a traditional system. More and more businesses are seeing the advantage to switching over to Cloud PBX phone systems.
Why Use Cloud Based Systems?
Cloud PBX is a rapidly expanding internet phone technology which is making phone services more convenient and cheaper for many people around the globe. Cloud PBX systems can not only grow with your business, adding capabilities when needed and remove capabilities when outmoded but can easily integrate the newest technologies quickly and efficiently to better serve your business needs.
To improve your business communications, cut costs and provide room for quick and easy growth, there is no better way than a cloud based communications system. For more details contact us now.
How Can Cloud Based Solutions Make Your Business More Productive?
No more expensive licenses, additional feature modules, or upgrades.

By using Cloud based systems – Your business will save money on their monthly phone bills.

No hardware is necessary. The system facilitates your business by allowing you to save money on installation costs, training costs, and the many other costs that come along with a traditional phone system.

We will handle any upgrades and have many experts available at all times to handle any potential issues that arise.

Our cloud system is flexible enough to work with your existing hardware and even the smart mobile devices professionals often prefer.
If you want to improve your business phone system and cut costs, there's no better way than a cloud. For more details contact us now.
Features:
Our advanced cloud based PBX platform has all the standard features businesses need plus many more options and is always evolving.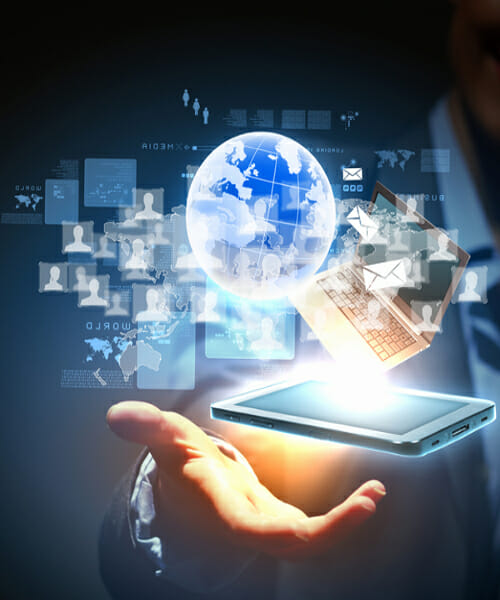 Totalconnect's systems all offer the following standard features:
Caller ID support
Call recording
Call transfer
Call Forwarding
Voice mail with voice mail to email
Mobile/desktop support
Speed dials
Call history options
Follow-Me Roaming
Auto-Attendant/IVR
Music on Hold
CARRIER-CLASS SERVICE
Complete access to Totalconnect's network covering over 1000 Canadian centres.
Redundant voice network built on carrier-class technology.
Peace of mind thanks to Totalconnect's exclusive Surecall feature.
Full Local number portability*, E911** and 411 directory listings support.
Complete network readiness-assessment prior to deployment.
Premium setup option to ensure full compatibility with customized systems.
*Some limitations may apply, contact us to see if your number is portable
**Important: please review E911 services information
Premium Hosting, Redundant Data Centers
Totalconnect Premium Hosting is located in Tier 1 "Carrier Class" Telecom facilities located in Vancouver and Toronto. Our Data-centres are secured with the latest dual-layer card/keypad access control with 24/7 video and live person security.
The Buildings are serviced with Triple redundant "diverse" Fiber optic network connections. The building power feeds are "multi-redundant" and these provide power to "carrier class" UPS systems. The UPS systems are further fortified by Diesel Electric Generators which are load tested weekly.
We also maintain redundant data centres in Vaughan and Kitchener Waterloo.
During the BC Hydro underground fire in downtown Vancouver on July 14th 2008 which knocked out power to 80% of the Hosting providers in Vancouver, Totalconnect was unaffected.